Contacts, telephone numbers

RicambiAmericani.com born from an idea of ERISE, company working in the Information Technology sector, integrating its staff trade in Auto Parts, through specialized operators driven by a strong passion for American cars and a platform that allows you to automatically manage more than one million items.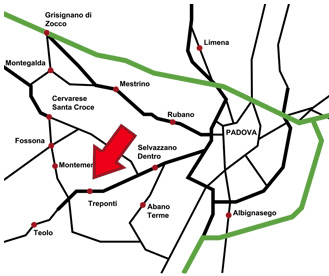 Headquarters
via Euganea Treponti, 102
35037 Treponti di Teolo (PD)
Registered office
ERISE s.r.l. socio unico
via Roma, 241
35030 Cervarese Santa Croce (PD)
C.F. / P.IVA / Reg.Imp.PD 04790740288
Telephone numbers
Sales and Technical supports:
tel. +39 049.8597636
fax. +39 049.9901292
Administrative:
tel. +39 049.720733
Contact us with Skype!

mailto: [email protected]
web: www.ricambiamericani.com
Information request
Spare Parts Search
Spare Parts request